Finally! I had a Canon Xti for the last almost 3 years. Well, it kept giving me the infamous err99. First thought it was the contacts on the lens or the camera but, it was giving me the same error with all my lens. It wouldn't do it all the time but when it did I would have to turn my camera off and back on to get it to reset. It caused me to miss a couple really important to me shots. So, took it back to Best Buy, thanks goodness for extended warranties. Well after the 4th time at the shop they finally decided to scrap it out. So In return I was able to add some $$ to the price for the scrap out and upgrade!!!
Here's my new baby. She was just delivered here today. She promptly came out of the box and I started toying with her. I can already tell I am in love!!!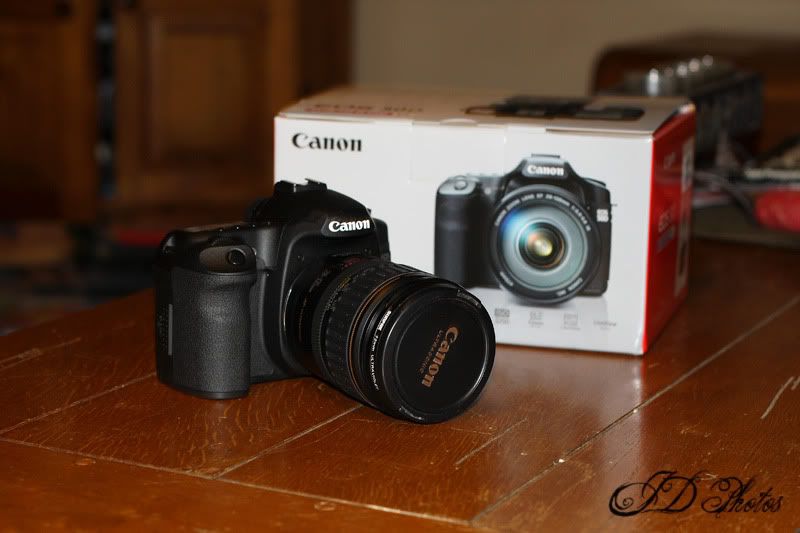 Oh and don't think that I was without a camera for a long time cause my wonderful dad who happens to have two 40d's graciously let me borrow one of them. I have only had his camera for roughly 6 months, cause every time BB would send my "fixed" camera home within 20 shots it would give me the error again. So back to the shop it would go.